Details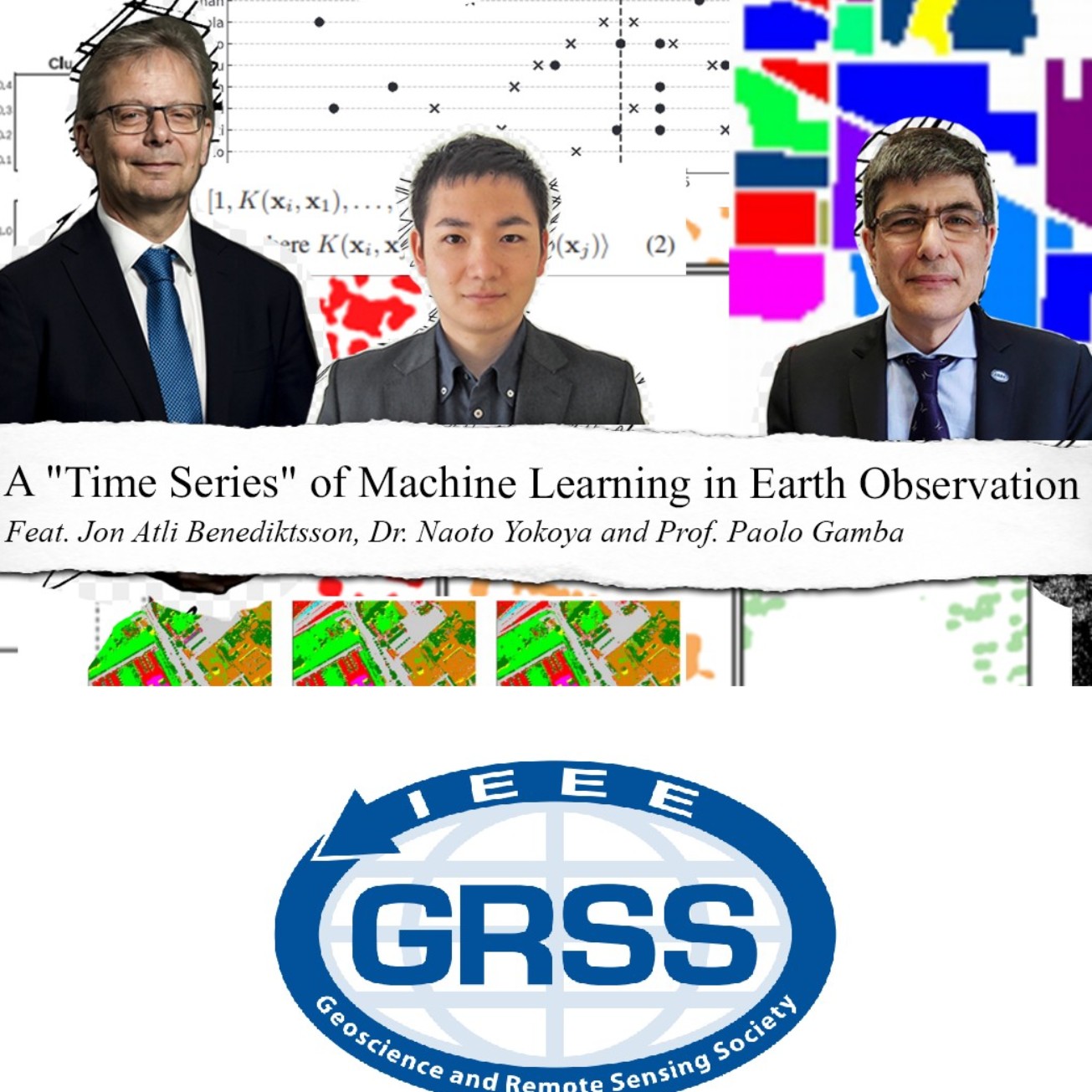 Down to Earth, season 2 episode 1: https://www.podbean.com/ew/pb-6ceub-110bf07
From its rudimentary emergence in the 50s, to the more recent development of deep learning, machine learning been an complete game changer when it comes to being able to quickly interpret and act on remote sensing data.
In this podcast, Prof. Paolo Gamba is interviewed, together with Prof. Jón Atli Benediktsson and Dr. Naoto Yokoya, to trace the evolution of machine learning in earth observation and how it has permanently shifted the earth observation landscape.
Details
Anna Vizziello has been nominated as TPC chair for the nest editon of the conference NanoCom 2922 which will be held at the Universita Politecnica de Catalunya, Barcelona, Spain.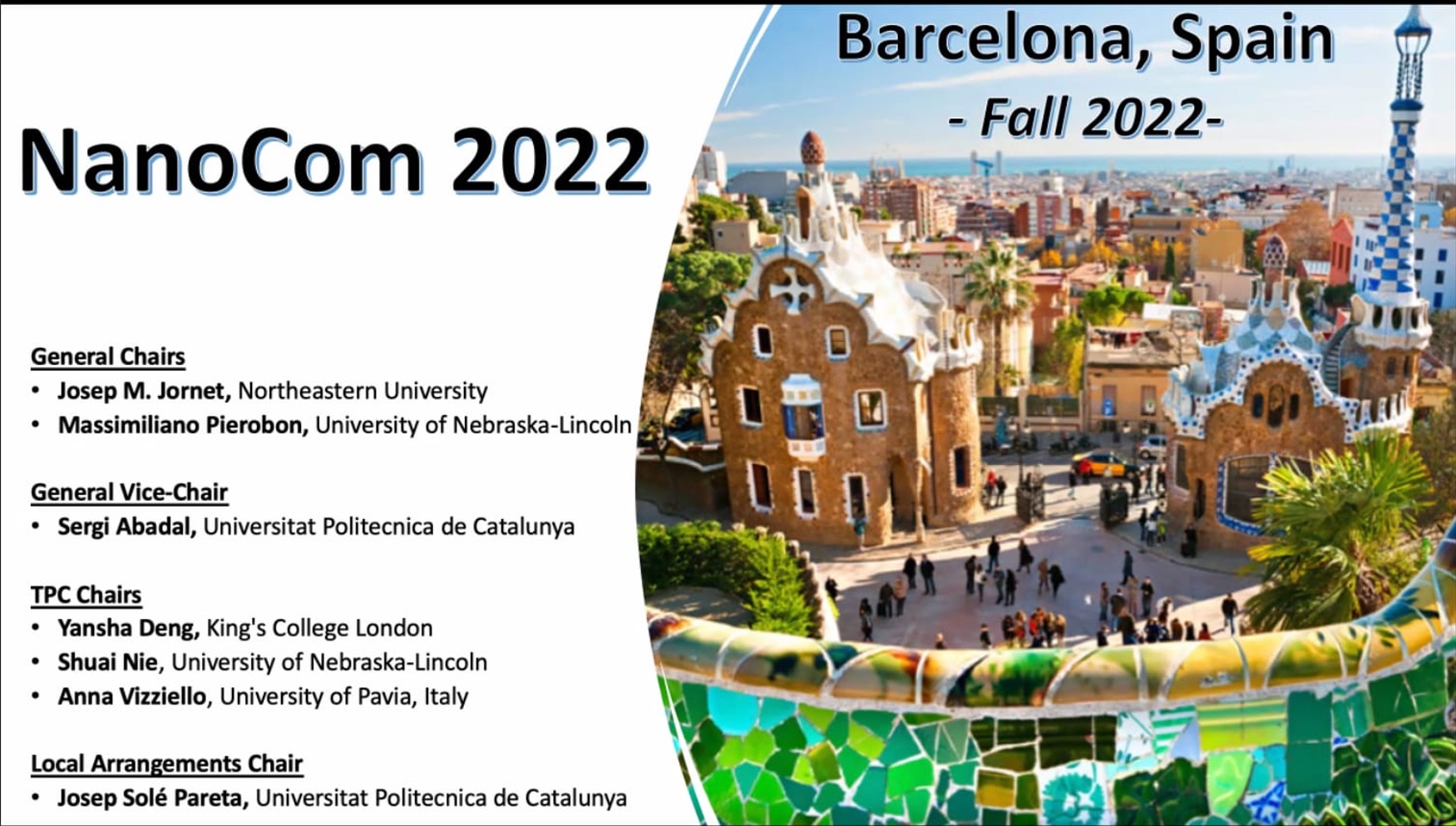 Details
The paper entitled "Electromyography Data Transmission via Galvanic Coupling Intra-body Communication Link,", recently presented at 8th ACM International Conference on Nanoscale Computing and Communication (NanoCom 2021), received the best paper award recognition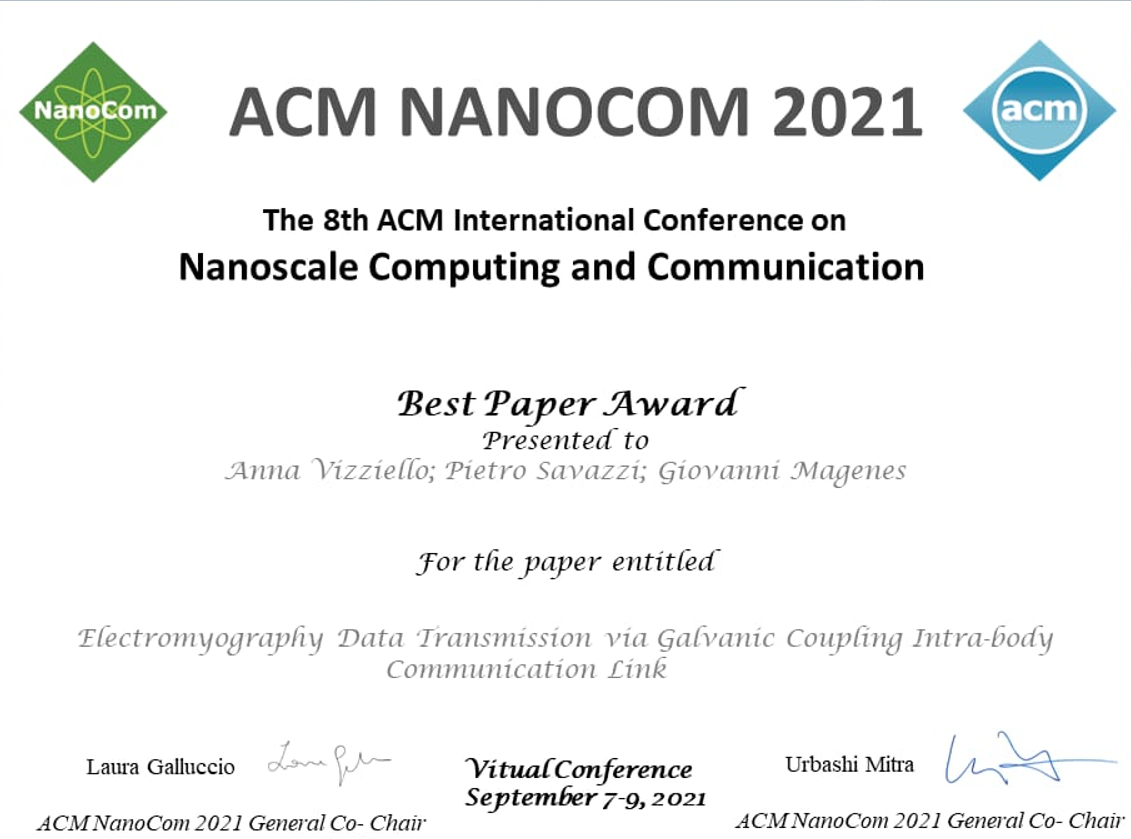 Details
Our group started a new collaboration with the GSSS Institute of Engineering and Technology for Women in Mysore, Karnataka, India, on the occasion of the IEEE-accredited conference ICEECCOT-2021, planned for 11-12th Dec 2021. Fabio Dell'Acqua will be part of the Technical committee and will assist with organization of the conference. This is a further step in expanding our network of collaboration in India, which now accounts several academic and research institutions.
More details can be found at the conference web site: http://iceeccot.geethashishu.in/indexn.html#cs1
The deadline for paper submission is 30th of September, 2021.